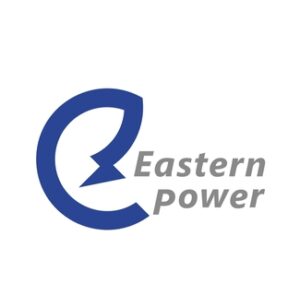 Eastern Power Distribution Company of A.P. Limited (APEPDCL) is owned by the state government of Andhra Pradesh. It serve in eastern part of Andhra Pradesh as electricity distribution company. Many customers of eastern coastal districts of Andhra Pradesh are getting benefitted with regular electricity power supply at their homes and industries.
Sometimes customers have to face issues of power supply outages or frequent cuts due to temporary reasons, cyclones sometimes destroy the infrastructure of electricity supply lines. Due to these issues electricity gets disrupted for a period of 3-4 days to several weeks. Many customers don't know where and how to lodge their complaints to the APEPDCL department.
Notice - Be alert! Don't disclose the financial or banking details and

don't share OTP

with any customer care executive. Protect yourself from

Frauds and Scams

. Report to

Cyber Crime Bureau

or Call 1930 as soon as possible to protect your earnings and others.
You can know your sub-divisions from the below-listed information and can use it to register an online grievance.
Electricity Services Circles of APEPDCL in Eastern Andhra Pradesh:
Eluru
Rajahmundry
Srikakulam
Visakhapatnam
Vizianagaram
Many complaints related to the bill, supply of electricity, power outage, streetlight, or transformer failure are counted in the category of your issues. You can raise grievances in these categories or any other that you think should be redressed.
APEPDCL has provided many toll-free helpline numbers for their customers, so they can approach easily them to register their complaints. These emergency Helpline numbers are listed in the table that is available for your convenience. You can click on the numbers to directly call the department of APEPDCL in eastern Andhra. WhatsApp numbers are given below where you can message to get redressal of your grievances.
This electricity provider has a portal where you can register an online grievance, or can track the complaint with the correct complaint reference number that is provided when you submit your complaint form on the portal.
The links of APEPDCL portals are listed below in the table where you can directly approach the form and are just required to fill it and submit the form.
Complaint Hub has given all information with the proper verification, these all details are trusted and can be used to lodge grievances.
---
Electricity Complaint Redressal Time: Immediate (24×7) or May take 6 to 60 days (Depends on the Issue)
---
Helpline Details of APEPDCL Andhra Pradesh to Register Electricity Grievances
Call APEPDCL (Andhra Pradesh Discom) Toll-Free customer care Helpline Numbers to register your electricity supply services related complaints:
Links of APEPDCL Eastern Andhra portal to lodge online electricity services related complaints
---
APEPDCL (Andhra Pradesh Discom) Electricity Complaint Types:
Complaint about electricity Issues of:
APEPDCL Electricity Bill Related Grievances:
The wrong bill delivered or has not been received yet
fictitious arrear in bill or wrong billing issue
The Bill amount is not updated or paid but is not shown in the bill
APEPDCL Electricity Transformer Related
Damaged transformer, overloading issue, or electricity supply disruption
APEPDCL Domestic or Industrial Meter Defect:
Defective Meter, accuracy, or reading updates issue
Unmetered to meter request or want to apply for smart meters
APEPDCL (Andhra Pradesh) New Connection Issues:
Complaint about Reduction or Enhancement of electricity load
Electricity pole and new connection sanction related
Subhagya Scheme related issues
APEPDCL Electricity Power Theft in Your Local area:
Report power supply theft or bribery
APEPDCL Andhra Pradesh Electricity Supply Related
Electricity Faults of LT, 11KV, or 33KV Supply issue
Power transformer defects or Street Light issues related complaints
APEPDCL Electricity Supply Information/Suggestions
Low or High voltage of electricity line issue
Transformer capacity or OTS related issues
Complaint against contractual persons
The complaint related to corruption or department person for misuse of services
Emergency issues of Electricity Accidents or the possibility of the Accident report
APEPDCL Smart Meter Related Issues:
Meter sparking, no power supply at home or meter burnt issues
Meter terminal, display or meter reading defects, output/input wire issue
Meter relocation requests or broken meter replacement related concerns
Any other issues related to electricity services
---
Resource:
Eastern Power Distribution Company of A.P. Limited –

apepdcl portal

Andhra Pradesh Electricity Regulatory Commission –

aperc portal