1. Best Customer Care Number | 2. Streetlight helpline | 3. Lodge Online Complaint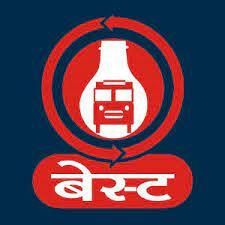 BEST Electricity, Mumbai is an electricity distribution company in Mumbai and provides electricity supply and distribution services in urban areas of Mumbai.
Notice - Be alert! Don't disclose the financial or banking details and

don't share OTP

with any customer care executive. Protect yourself from

Frauds and Scams

. Report to

Cyber Crime Bureau

or Call 1930 as soon as possible to protect your earnings and others.
BEST Electricity Supply Circles/Zones for Electricity Services in Mumbai:
Colaba
Masjid
Pathakwadi
Tardeo
Suparbaug
Dadar
Worli
Mahim
Dharavi
If you are a consumer of this company and facing electricity supply-related or billing-related issues (Transformer, supply off, street light, electricity theft, etc.) then Complaint Hub is going to help you to lodge a complaint about your issues.
You can get complaint helpline numbers or online complaint registration details below. By using these details you can approach the company to resolve the issues or your grievances. Get details from below and raise your concern now.
---
Electricity Complaint Redressal Time – Immediate (24×7) or May take 7 to 60 days (Depends on the Issue)
---
Information of Customer Care Helplines of BEST Electricity (Mumbai) to Register Complaints about Issues of Electricity Services
Call BEST Electricity Customer care for your complaints on the toll-free helpline numbers that are provided below:
Trusted Source – 1. Best Electricity
---
BEST Electricity Street Light Complaint Numbers:
Register Complaints of Street lights on the customer care helpline number of BEST, Mumbai in your zone
Trusted Source – 1. Best undertaking
---
Register Online Complaints of Electricity Supply off, corruption/bribery, and Other Issues on the following BEST Electricity Portal Links
Emails:
Trusted Source – 1. Best Undertaking
Lodge Online Complaint on the portal of BEST Electricity, Mumbai about the issues of electricity services:
Trusted Source – 1. Best Undertaking | 2. CGRFbest | 3. Urja Mitra | 4. MERC
---
Lodge Online Grievance against the unsatisfied resolution of complaints by BEST electricity customer care helplines
If not satisfied with the resolution of a complaint or not redressed yet.
Lodge a grievance for redressal of your complaint with the complaint reference number of the unsatisfied complaints.
Click Out: Register your grievance Now
---
BEST Electricity, Mumbai Electricity Complaint Categories, and Types:
Complaint about electricity Issues of:
Best Electricity, Mumbai Smart Meter Related Issues:
Smart meter related issues – No power supply at your home, input/output wire terminal issue, wire sparking, a loose connection of meter wire, Meter glass is broken, or meter burning
Want to replace or relocate the meter, Meter is defective and not working
Any other related issues
Best Electricity Mumbai, Electricity Supply Related
Electricity supply off due to faults in 11KV, LT, or 33KV load lines, Power failure in transformer
Open or live wire in your area, sparking in your areas, the streetlight is not working
Any other electricity supply related issue
Best, Mumbai Electricity Theft in Rural or Urban Areas
Local electricity theft issue ( personal or bulk level issue)
Incentive Scheme of theft report related complaint
Best electricity (Mumbai) Bill Related Issues:
Wrong bill or invoice, fictitious arrear in billing, overbilling or underbilling issue, payment is paid but the bill is not updated
The electricity bill is not revised or error in the amount of the bill
Best (Mumbai) Domestic or Industrial Meter Defect:
Request to update or replacement of meter, error in meter reading
Want to upgrade or relocate category or type of meter
Want to install the smart meter
Any other issue related to meter
 Best Electricity (Mumbai) New Connection Issues related complaint:
New connection sanction issue, want to reduce/increase the voltage load, Electricity pole sanction related issue
Document requirement issue while applying for new electricity connection, issue while applying the new connection
Saubhagya Scheme related complaint if you have applied on the basis of this scheme
Best Electricity Transformer Related Complaints:
The transformer is overloaded or damaged due to the burning of wire in transformers, supply disruption, etc.
Power failure of the transformer, high or low voltage, or underperformance of transformer
Best Electricity Supply Information/Suggestions related complaint:
Power supply disruption in your area, electricity outage related complaints, high or low voltage related issues, infrastructure/ system upgrade related requests
If you want to increase transformer capacity, continuous power cut issue
Emergency issues – Accident due to electricity spark or contact, the possibility of happening any issue related to the accident.
Bribery/corruption complaints against the employee, the person of the department, or contractual person
Any other electricity supply or services issues