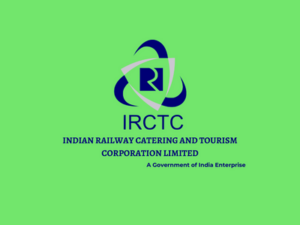 Indian Railway Catering and Tourism Corporation Ltd. (IRCTC) is a public sector enterprise that is owned by the Ministry of Railways, Government of India. IRCTC was incorporated in September 1999 for the professionalisation, hospitality and management of various services and operations of Indian Railways.
The major services of IRCTC are to promote and develop international tourism through hotels, special tourism packages, air tickets (flights), catering, a global tick reservation system, an e-ticketing system, and premium and luxury tourist train management, and today it operates and runs private trains in India.
Notice - Be alert! Don't disclose the financial or banking details and

don't share OTP

with any customer care executive. Protect yourself from

Frauds and Scams

. Report to

Cyber Crime Bureau

or Call 1930 as soon as possible to protect your earnings and others.
Every day, almost 20 lakh people use the IRCTC platform to book online tickets. Many of them face a lot of issues like cancellation, payment, transaction failures, delay in refund, catering/hospitality-related complaints and many more issues in the core activities of IRCTC as mentioned.
As per the IRCTC, its core activities are:
Catering and Hospitality
Internet Ticketing
Travel & Tourism
Packaged Drinking Water (Rail Neer)
To resolve such issues, IRCTC has provided various helplines for the customers and users of services. It has a well-integrated complaint redressal system where anybody can raise their issues. You can call the toll-free customer care number, send an e-mail, or can contact the zonal offices of Indian Railways.
You can also lodge an online complaint at the mobile app or at the online grievance registration portal of IRCTC. Your issues will be resolved within the given time limit. The unresolved issues can be escalated to the higher authorities.
 The Common Issues of IRCTC Services are:
Reservation and Ticketing: Issues while online railway ticket booking, payment and refund, cancellation of the ticket, failure of the transaction, delay in refund, high charges, invalid tickets, waiting list ticket policies, RAC ticket issues, against the IRCTC agents and other reservation-related complaints.
Catering/Food and Hospitality: Complaints about hotel facilities, lack of services, quality, hotel booking issues, online food orders, payment and cancellation of food orders, quality of food, catering services in the trains, low quality or stale food, meal not served, lack of cleanliness, and other related issues.
Travel and Tourism: Premium travelling trains (Tejas) owned by IRCTC-related complaints, tourism package issues, cancellation of the travel package, payment and other issues while booking an online ticket for flights, and other complaints about the travel and tourism services offered by the IRCTC.
Rail Neer and Food services: Complaints about the quality of the drinking water (Rail Neer) offered by IRCTC, Packaged foods and meals products quality and service issues (only for the products offered by IRCTC), and other services of the company.
IRCTC Official and Business Activities: Complaints against the official members, employees, and other related officers for unethical practise, corruption (bribery or any other demand), and other concerns and practices that violate the code of conduct issued by the IRCTC.
Note – If your complaint is not resolved by the tier 1 customer care executives/officials then you can lodge a grievance or can escalate the complaint to the higher grievance redressal officials of IRCTC.
Tips – Complaint Hub has verified all the official information of the IRCTC helplines, you can use these details to resolve issues or problems. The complaints will be resolved as soon as possible within the given time by the concerned authorities or departments. Read more from the section below.
---
How to Register a Complaint to IRCTC (Indian Railway Catering and Tourism Corporation)?
Many people are using the online reservation and ticket booking portal of IRCTC for the Indian railways and flight services. Some of them have to face such issues that do not resolve easily and want to raise concerns about it. For this IRCTC has a fast and reliable system to redress the complaints of the users.
IRCTC (Indian Railway Catering and Tourism Corporation) has an integrated grievance redressal system to provide faster and more transparent resolution of the problems due occur due to unknown reasons faced by customers.
Complaint Registration Fee and Redressal Time Limit:
Registration Fee: ₹0 (No Charges)
Redressal Time: 15 days (depending on the issue)
In Tier – 1, you can register a complaint by calling the customer care executive on the toll-free number, can send an e-mail, or using the portal for an online complaint.
Methods to Lodge a Complaint at Tier 1:
Toll-Free Customer Care Numbers
E-mail
Online Grievance Portal
If not resolved within the given time limit, then escalate the grievance to tier 2 higher authorities.
Escalate At Tier 2:
The Grievance Redressal Officers (Appointed by IRCTC)
Zonal Offices
Finally, If you're not satisfied then first lodge a grievance at CPGRAMS to the Ministry of Railway under Central Government and further you may approach the Consumer Commission or Legal Courts (based on the issue) as mentioned here.
Final Options – Legal Authorities:
CPGRAMS (Public Grievance) – Central Government of India
Consumer Disputes Redressal Commissions
Legal Courts
Instruction – Let us try to find out the available official helpline numbers, e-mail, and procedures to get faster redressal of the complaints. Take time to read and follow all the mentioned information and instructions then use the details as per your requirement.
---
Toll-Free Customer Care Numbers
IRCTC has various toll-free customer care numbers for different issues. You can call the helpline numbers to register complaints about payment, services, reservations, and products offered by it.
The Toll-Free Customer Care Numbers of IRCTC:
IRCTC Services Helpline Numbers to Register Complaints:
After successful registration of your complaint, always get the reference/complaint number to track the status and for future reference (You may also ask the customer support team).
Tips – If you are not satisfied with the final response or the issue is not resolved then you can send an e-mail to the concerned support team of IRCTC with the reference number and other details.
---
E-mail Support
You can send an e-mail to customer care support for specific issues. To lodge a successful complaint, mention the following details in the e-mail:
Name, contact number, and other personal detail
Details of the IRCTC services (Example – PNR number, product detail, attach invoice, other information)
Description of the issue (If available then also mention the reference number of the previously registered complaint).
Attach other supportive invoices and documents
IRCTC E-mail for Customer Support and to Lodge Complaints:
Note – After successful registration of your complaint, note down the reference number for future reference to escalating the unresolved grievance to the higher authorities or zonal offices of IRCTC.
---
Register an Online Complaint
IRCTC has provided an online portal and mobile app for various services. You can use these apps for the cancellation of the ticket, ticket booking, insurance claims, chat services (Disha), tatkal ticket booking, tour package booking and many more.
Also, people can lodge an online complaint through the online chat service Disha (Co-rover) of IRCTC. For this, you just need to visit the link or download the apps and follow the instructions as mentioned below.
Links to Lodge Online Complaint and for Services of IRCTC:
IRCTC Helpline and Control Center Details

Click Here

Lodge Online Complaint to Rail Madad

File Complaint

Ticket Cancellation & Refund Rules

View/Download

Lodge IRCTC E-ticketing online complaint


(cancellation, Disha, refund & train related e-services)

Click Here

IRCTC Bus Booking (Online)

Book Now

IRCTC Tourism Zonal Helplines

View/Contact
IRCTC Mobile App and Social Accounts:
Note – If your grievance is yet not resolved you can call the higher authorities of the zonal offices or e-mail with the reference number or can directly contact the Head/corporate office of the IRCTC.
Important Instructions by IRCTC:
If you want to file a refund or claim for the parcel, damaged product, non-delivery, loss or shortage issues or complaints, visit the link:
Click Out: File an online Railway Claims and Freight Refund
---
Corporate/Head Office of IRCTC
The IRCTC corporate office is the higher authority/office where you can file a grievance if your issue is not resolved by any given customer care support or executive within the given time limit.
To escalate the grievance of a previously registered complaint, mention the issue and other details in the e-mail with supportive documents like e-ticket, invoice, package details, and other documents.
The E-mail, Phone Number, and Address of the IRCTC Corporate Office:
1. Indian Railways Catering and Tourism Corporation Ltd.
2. Internet Ticketing Services (Indian Railways Conference Association Building)
Address: Internet Ticketing, State Entry Road,
Indian Railway Conference Association Building,
New Delhi-110055.
Phone No: 07556610661
E-mail:

[email protected]
3. To Send an Original GC/TTE Certificate
Address: GGM/IT
Indian Railway Catering and Tourism Corporation Ltd.,
Internet Ticketing Centre, IRCA Building
State Entry Road, New Delhi 110055.
You can use these contact details as per your requirement and issue. You can write an application or send an e-mail to the concerned department of IRCTC.
Note – If yet not satisfied with the final order or responses of the grievance officers (GROs), you can file an online public grievance to CPGRAMS of Central Government. For this click the given link below.
Click Out: Lodge an Online Public Grievance at the CPGRAMS of Central Government
Tips – If you have any disputes related to fair, high charges, payment and other services of IRCTC and have yet not resolved or are not satisfied with final redressal then you can file a petition to the consumer commission. For this visit the given link below.
Click Out: File an Online Petition to Consumer Disputes Redressal Commission on E-DAAKHIL
If you want to contact the central control Centers, and regional and zonal offices, use the information mentioned below.
---
IRCTC Central Control Number: Help & Queries
Call the Central Control Numbers of IRCTC in different zones to get help or resolve issues related to the services offered by IRCTC. You can also raise queries and send an e-mail to get help from the support team and officials.
IRCTC Central Control Number: +919078089263, +919701360695
Central Control Contact Numbers and E-mails:
---
IRCTC Tourism Facilities Centres: Helpline Numbers and E-mails
The helpline numbers, e-mail and addresses of the IRCTC Tourism Facilities Centres are available to provide support, resolved queries, and redress the issues of the tourist and visitors.
1. New Delhi
Phone No: +01123213197, +919717648888
Address: Near Cloakroom, Opp to Executive Lounge,
Platform No.16 New Delhi Railway Station,
Ajmeri Gate, New Delhi – 110002.
2. Chennai
Phone No: +919003140681, +914425332548
Address: Gate No.3, Main Entrance, (Opposite to SMR Room)
Chennai Central Railway Station, Park Town,
Chennai – 600003, Tamil Nadu.
3. Mumbai
Phone No: +918433926649
Address: Main Line Station, Mumbai Central Railway Station,
Mumbai, Maharashtra – 400008.
4. Kolkata
Phone No: +919002040089, +919002040142
Address: Howrah Railway station (Howrah Old Complex),
Near to Railway Enquiry & Opp to Platform no 10, Howrah-711101.
5. Agra
6. Ahmedabad
Phone No: +917922160576
Address: Platform No.1, Near Gate No.1 & Gujarat Tourism Office,
Musafirkhana, Ahmedabad – 380002.
7. Bengaluru
8. Bilaspur
9. Coimbatore
10. Ernakulam
Phone No: +918287932082
E-mail:

[email protected]


Address: Tourism Information and Facilitation Centre,
1st Floor, Salih Arcade, 40/8194, Convent Road,
Kochi- 682035.
11. Gaya
12. Hubli
Phone No: +919741421088
Address: IRCTC area office, Near booking office,
Hubli Railway Station, Hubli – 580023.
13. Indore
Phone No: +919630098913
Address: Platform No. 1, Opp PRO office, Indore Railway Station,
Indore, Madhya Pradesh – 452001.
14. Jabalpur
Phone No: +917898970238, +917614010702
Address: Near Railway Retiring Room, Platform No 1, Jabalpur Railway Station,
Madhya Pradesh – 482001.
15. Kozhikode
16. Mysuru
17. Madurai
18. Puri
Phone No: +916752223005, +919777440061
Address: Opposite to second-class waiting Hall,
Besides RPF Post, Puri Railway station concourse,
Puri, Odisha.
19. Pune
Phone No: +919503057202
Address: IRCTC Regional Office, 1st Floor, Retiring Room No. 1,
Above Station Manager, Office, Pune Railway Station,
Pune, Maharashtra – 411001.
20. Secunderabad
Phone No: +914027800580, +919701360690
Address: Platform No. 10, Beside SBI Credit Card Counter,
Secunderabad Railway Station,
Secunderabad, Telangana.
21. Tirupati
Phone No: +919701360612, +918772222010
Address: Platform No.1, Beside Main Entrance, Tirupati Railway Station,
Tirupati, Andhra Pradesh.
22. Vijayawada
23. Vishakhapatnam
Phone No: +919078089263, +919701360695
Address: Visakhapatnam Railway Station, Platform No. 1,
Besides APTDC Counter, Visakhapatnam-530004.
For the tourism services of IRCTC, contact these helplines of the concerned zonal tourism offices.
---
Zonal and Regional Offices of IRCTC: Contact Details
The contact details (address, e-mail, and helpline numbers (phone number) of the concerned zonal and regional offices of IRCTC can be used to get help for the services of the IRCTC (railway and other). The official details are listed here.
1. East Zone, IRCTC
East Zone I & II, Kolkata:
Regional Office – Patna:
Regional Office – Guwahati:
Phone No: +913612737123
Address: 4D, Mandvi Aptts., In Front of Ranvirra Bhawan, GNB Road,
Ambari, Guwahati, Assam – 781001.
Fax No: 03612367122
2. West Zone, IRCTC
West Zone Office, Mumbai:
West Regional Office – Bhopal:
West Regional Zone – Ahmedabad:
North Zone, IRCTC
North Zone Office, New Delhi:
North Regional Office – Lucknow:
Phone No: +915222305522
Address: Paryatan Bhawan, 2nd Floor, C-13, Vipin Khand,
Gomti Nagar, Lucknow – 226010.
Fax No: 05222305533
North Regional Office – Jaipur:
North Regional Office – Chandigarh:
South Central Zone, IRCTC
South Central Zone Office – Secunderabad:
South Central Regional Office – Bhubaneswar:
South Zone, IRCTC
South Zone Office – Chennai:
South Regional Office – Bangalore:
South Regional Office – Ernakulam:
These are the listed contact numbers, e-mail, and addresses of each zonal and its regional offices of IRCTC. You can directly contact or visit the office for help or any other services. You may also lodge a grievance with the concerned office.
---
Reference