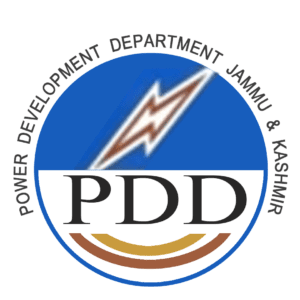 Jammu and Kashmir Power Development Department (JKPDD) and Jammu Jammu Power Distribution Corporation Limite (JPDCL) are owned by the government of Jammu and Kashmir. It is the only electricity distribution company in Jammu and Kashmir.
JKPDD provides electricity services in this Himalayan region where conditions are not normal and have hard terrain zones. It is a sensitive border area of India where electricity supply is not easy due to international border disputes.
Notice - Be alert! Don't disclose the financial or banking details and

don't share OTP

with any customer care executive. Protect yourself from

Frauds and Scams

. Report to

Cyber Crime Bureau

or Call 1930 as soon as possible to protect your earnings and others.
JKPDD Electricity Distribution Circles in Jammu and Kashmir:
Jammu
Bijbehara
Ganderbal
Leh
Pulwama
Sopore
Today, JKPDD and its subsidiary JPDCL are working in their best way to serve the villages, towns and districts of Jammu and Kashmir. If you are a customer of JKPDD and facing any issues related to electricity supply or distribution services disruptions, then you can use a complaint here.
The issues of bill errors, payment related complaints, power supply outages, new connection related issues, or any transformer related complaints can be redressed. You can lodge all these types of complaints on the helplines that are provided below.
You can raise your concerns and complaints on the toll-free customer helplines numbers, or WhatsApp numbers of JKPDD or JPDCL electricity departments or also can lodge an online complaint on the portal that is provided below.
All the helpline information is verified at Complaint Hub, you can trust and raise your complaints on these customer care numbers and online portals.
---
---
Customer Care Helplines of JKPDD and JPDCL to Lodge Complaints of Electricity Services in Jammu Kashmir
Call on toll-free customer care helpline numbers of JKPDD or JPDCL to lodge complaints of disruption in electricity supply or any other electricity services related issues in Jammu and Kashmir. Click on the helpline numbers to call customer care, which are available below in the table.
JKPDD Electricity Complaint Helpline Numbers:
JPDCL Electricity Customer Care Numbers to Lodge Complaints:
---
Official Portal and Email of JKPDD and JPDCL to Lodge Online Complaints of Electricity Service Issues in Jammu and Kashmir
If any customer wants to lodge an online complaint about the electricity services issues in Jammu and Kashmir under JKPDD and JPDCL then use the email, Twitter id, and official complaint portal that is provided below table. Click and visit these links to register your complaints about JKPDD.
Online Helpline portals of JKPDD to register complaints:
Lodge online complaint of JPDCL electricity services issues here:
---
Types of Electricity Issues to lodge complaints to JKPDD and JPDCL
Issues related to:
Electricity Bill of JKPDD or JPDCL, Error in the amount of bill, complaints related to online or offline payments
Power supply outage related complaints, electricity power or transformer failure, blast or sparks in wires, high or low voltage or load, or any other complaints
New connection application and sanction related complaints, document-related complaints (If applied under Saubhagya Scheme).
JKPDD or JPDCL Connection meter related complaints, issues of smart meters, domestic and industrial meters, or complaints of defect or meter reading errors
Any Accident due to electrical contact, emergency support or help, complaints about corruption
Other issues related to electricity supply or services of JKPDD or JPDCL in your area in the Jammu and Kashmir zone.
---
Resource:
Jammu and Kashmir Power Development Department –

jkpdd portal

Jammu Power Distribution Corporation Limited –

jpdcl portal

Joint Electricity Regulatory Commission, Jammu & Kashmir and Ladakh – jerc portal